Our Signatures
Revel in Beng Hiang's seven signature dishes, delighting diners since 1978: Oyster Omelette, Hokkien Mee, Kong Ba Bao, Five-spiced Sausage & Fried Prawn Ball, Suckling Pig, Braised Duck with Sea Cucumber, and Fish Maw Soup with Crab Meat.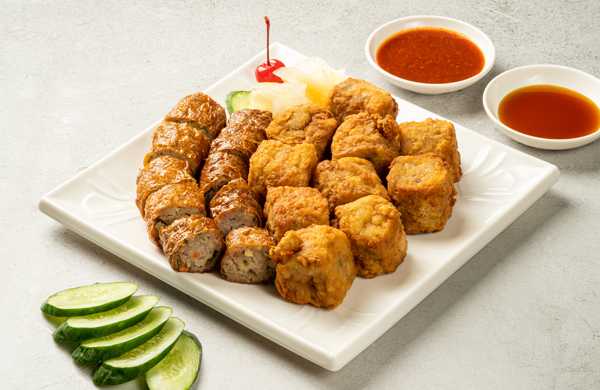 Spiced Sausage and Fried Prawn Ball
Made entirely by hand using traditional methods, these perennial favourites are generously stuffed with a signature blend of minced meat, prawns, and vegetables, mixed with an exquisite 5-spice powder for the nostalgic flavours (古早味) we all love.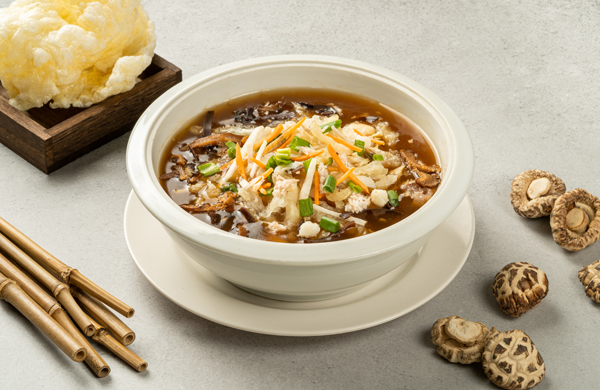 Fish Maw Soup
Filled with chunky fish maw and real crab meat, Beng Hiang's umami-filled bowl of Fish Maw Soup presents comfort food at its finest. It is prepared à la minute to retain its freshness and textures.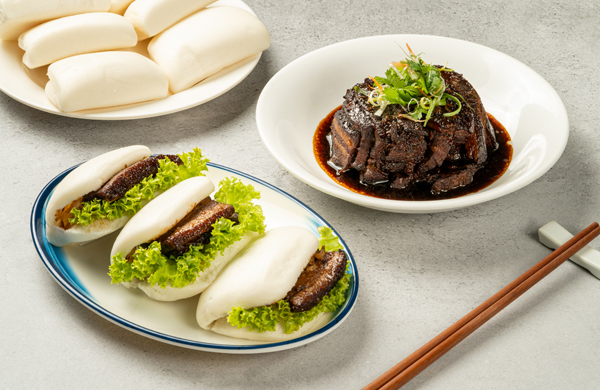 Kong Ba Bao (Braised Pork Belly)
A must-have celebratory dish in traditional Hokkien banquets, our Kong Ba (pork belly) is marinated in a premium-grade dark soy sauce before steaming for 3 hours for that melt-in-your-mouth goodness. Enjoy it as it is, or wrapped in a cushiony-soft steamed bun.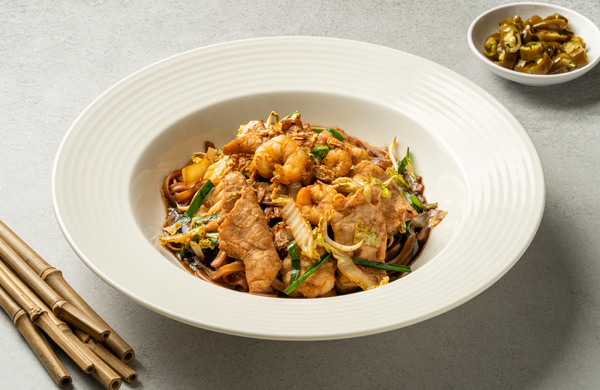 Hokkien Noodles
It is as authentic as it gets with Beng Hiang's rendition of the classic Hokkien Noodles. Here, the ingredients are braised in a flavourful dark sauce made with a rich housemade pork bone and prawn broth. Top it off with crispy pork lard and you will be in for a real treat!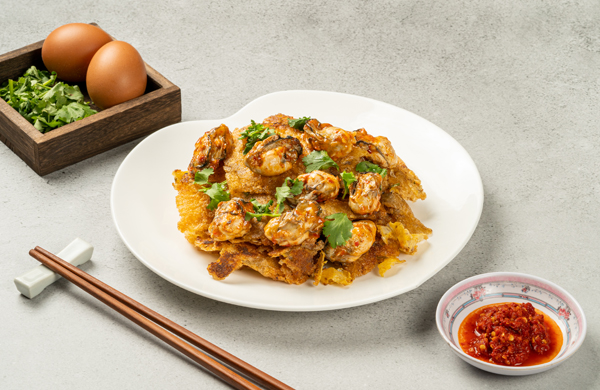 Oyster Omelette
Pan-fried layer by layer over high heat for an extra crisp and glorious golden finish, the Oyster Omelette is served with juicy, plump oysters and our special chili sauce. The laborious dish impresses every Orh Jian fan.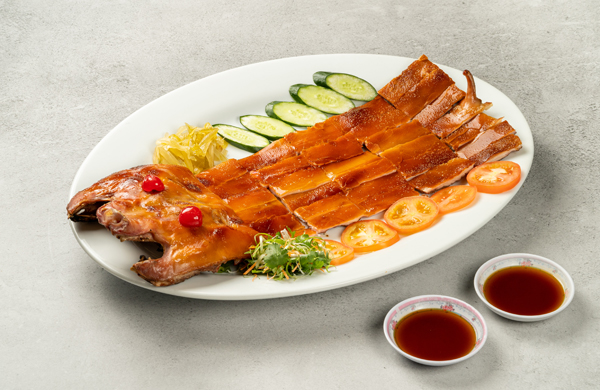 Suckling Pig
Slow roasted over hot charcoal under crisp and tender, the secret to the delightful aromas of Beng Hiang's Suckling Pig is in our age-old recipe and unique marinade. The 40-year-old recipe has remained unchanged since our founding days and continues to delight palates.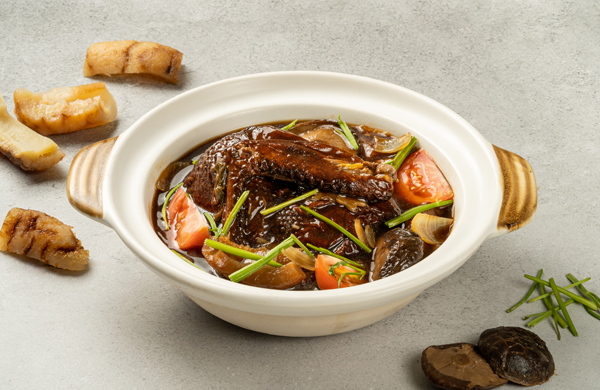 Braised Duck with Sea Cucumber
A must-have dish at every celebration, the Braised Duck with Sea Cucumber is well-loved for its delicate flavours, chunky sea cucumber and tender duck meat that is braised for hours in a savoury gravy.